GOD'S PROMISE FOR THE YEAR 2015
GREAT REWARD
Genesis 15:1: After these things, the word of the LORD came unto Abram in a vision, saying; Fear not, Abram: I am thy shield, and thy exceeding great reward.
PEACE & HEALING
Isaiah 53:5: But he was wounded for our transgressions, he wasbruised for our iniquities: the chastisement of our peace was upon him; and with his stripes we are healed.
FAITHFULNESS & STABILISATION
2.Thessalonians 3:3: But the Lord is faithful, who shall establish you, and keep you from evil.
Priority & PROSPERITY
OUR LORD JESUS SAID:
But seek ye first the kingdom of God and His righteousness and all these things shall be added unto you. (Matthew 6:33)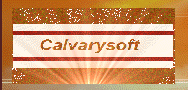 For all web design & Development
contact info@calvarysoft.com
FOUNDATIONAL BIBLE STUDY COURSE
" Study to shew thyself approved unto God, a workman that needeth not to be ashamed, rightly dividing the word of truth"( 2.Timothy 2:15).
Lecture Notes & Study Materials Prepared by:
Dr. C. Peter Chandran, Ph. D., The Living God Ministries, Chennai, India.
CONTENTS:
Unit I: God's Word and Salvation
Study 1: The Bible: The Word of God
Study 2: God's Plan of Salvation (Part 1)
Study 3: God's Plan of Salvation (Part 2)
Assignment No. 1
Unit II: The Doctrine of Baptisms
Study 4: Water Baptism: How? When? Why?
Study 5: The Holy Spirit
Study 6: Results of the Baptism in the Holy Spirit
Assignment No. 2
Unit III: Worship, Prayer, Healing, Winning souls and Divine Prosperity
Study 7: Worship and Prayer
Study 8: God's Plan for healing our bodies (Part I).
Study 9: God's Plan for healing our bodies (Part II)
Study 10: Witnessing and Winning Souls
Study 12: God's Plan for Prosperity
Assignment No. 3
Unit IV. Christology:
Study 12. God's Special Plan
Study 13. Failure and Redemption
Study 14. Portrait of Jesus Christ (Part 1)
Study 15. Portrait of Jesus Christ (Part 2)
Study 16. A Prophet like Moses
Assignment No. 4
Unit V. The Personal Return of Jesus Christ and His Kingdom ( Eschatology) :
Study 17: The Second Coming of Jesus Christ
Study 18: Signs of Christ's Second Coming
Study 19: Christ's Kingdom established on Earth
Study 20: Review and Personal Application
Assignment No. 5
Course fee: Rs. 2000/- (or ) $ 100/- Course Material: about 200 pages
Mode: Correspondence or Online Medium: English
---
Copyright (c) 2005 Calvarysoft Inc. All rights reserved.