THE PRINCE OF LIFE BIBLE COLLEGE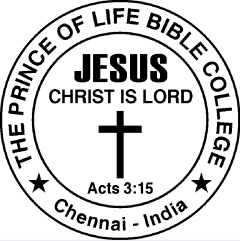 ( A Branch of THE LIVING GOD MINISTRIES , INC.)
Our Vision is to transform every student into a minister of God.
Our Mission is to encourage learning and sharing of the WORD of God in the community we live in. The intellectual, personal, spiritual and social development of every individual is at the heart of what we do.
On behalf of our Board of Trustees, students, faculty and staff I welcome you to PRINCE OF LIFE BIBLE College.
"Prince of Life Bible College" welcomes you to study the WORD of God, with a passion. We endeavour to inculcate deeper truths contained in the WORD of God and we hope that every student will become a vessel of God, to carry the great commission given by Jesus Christ.
"And killed the Prince of life, whom God hath raised from the dead:whereof we are witnesses" ( Acts of Apostles 3: 15 ).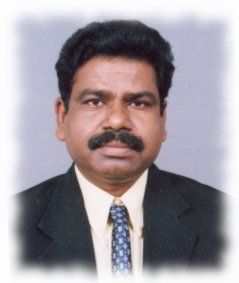 FOUNDER / DIRECTOR
REV. C. PETER CHANDRAN,
Chennai