GOD'S PROMISE FOR THE YEAR 2015
GREAT REWARD
Genesis 15:1: After these things, the word of the LORD came unto Abram in a vision, saying; Fear not, Abram: I am thy shield, and thy exceeding great reward.
PEACE & HEALING
Isaiah 53:5: But he was wounded for our transgressions, he wasbruised for our iniquities: the chastisement of our peace was upon him; and with his stripes we are healed.
FAITHFULNESS & STABILISATION
2.Thessalonians 3:3: But the Lord is faithful, who shall establish you, and keep you from evil.
Priority & PROSPERITY
OUR LORD JESUS SAID:
But seek ye first the kingdom of God and His righteousness and all these things shall be added unto you. (Matthew 6:33)
RHEMA FOR 2010 :
Now your are the people of God, Now you have received Mercy.

( 1 Peter 2:10 )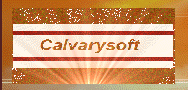 For all web design & Development
contact info@calvarysoft.com
DONATION
Jesus said: " Give, and it shall be given to you: ..." ( Luke 6 : 38)
It is blessed to give to God's work. There is no giving without loving and there is no loving without giving. Do you love the LORD? Do you love people? If yes, to encourage this ministry, you are welcome to help us reach the unreached by sending a gift cheque in favour of " THE LIVING GOD MINISTRIES TRUST" or " C. PETER CHANDRAN" payable at chennai and mail it to our mailing address.
THE LIVING GOD MINISTRIES

P.O.BOX 8760,

ADYAR,

CHENNAI - 600020.

INDIA.

Phone: 44- 24359377

E-mail.acts3_15@hotmail.com
IF 100 PEOPLE MADE A COMMITMENT OF JUST $100/- A MONTH, WE COULD BUILD A CHURCH AND A WELL EVERY MONTH FOR PEOPLE WHO DON'T HAVE RUNNING WATER OR A PLACE TO WORSHIP IN INDIA.
By partnering with The Living God Ministries, you can build churches, dig wells, and quite literally change the world. " And God is able to make all grace abound toward you, that you, always having all sufficiency in all things, may have an abundance for every good work". ( 2 . Corinthians 9:8)
---
Copyright (c) 2005 Calvarysoft Inc. All rights reserved.