GOD'S PROMISE FOR THE YEAR 2015
GREAT REWARD
Genesis 15:1: After these things, the word of the LORD came unto Abram in a vision, saying; Fear not, Abram: I am thy shield, and thy exceeding great reward.
PEACE & HEALING
Isaiah 53:5: But he was wounded for our transgressions, he wasbruised for our iniquities: the chastisement of our peace was upon him; and with his stripes we are healed.
FAITHFULNESS & STABILISATION
2.Thessalonians 3:3: But the Lord is faithful, who shall establish you, and keep you from evil.
Priority & PROSPERITY
OUR LORD JESUS SAID:
But seek ye first the kingdom of God and His righteousness and all these things shall be added unto you. (Matthew 6:33)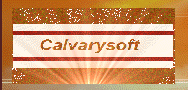 For all web design & Development
contact info@calvarysoft.com